Granby CT House Painters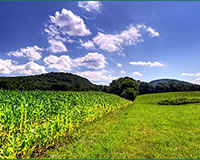 Granby, CT is home to the McLean Game Refuge, the beautiful Barn Door Hills, open fields, forests, and meadows. Granby is situated in one of the most beautiful sections of the state and its lovely properties maintain a rural New England atmosphere. Granby residents love their homes and community, which is not surprising given where they are located.
Granby's Premier Painting Contractor Since 1966
Kevin Palmer Painting has been chosen to paint some of the most beautiful homes in Granby which is not surprising given our never ending pursuit of painting excellence. For almost 50 years, generations of Granby residents have relied upon Kevin Palmer Painting to give their homes the best paint job possible. Customer referrals and repeat business combined with dedication to providing the ultimate in interior and exterior painting has been the foundation for the growth of our painting business.
Granby Painting Contractor - Our Process
After scheduling a free estimate, all customers receive an expert assessment of their painting requirements, expert advice and recommendations, and a detailed written painting proposal on all contracted work. Kevin Palmer Painting is a full-service painting company. Our painters are highly skilled, motivated, trained, professionals. All of our professional painters are hard-working, courteous, punctual, and polite. We take immense pride in our work, and quite simply, we are the best at what we do.
Painting Skillsets
Our Granby exterior painting customers can expect thorough power washing, preparation work complete in every detail, superior exterior house painting and staining, skilled aluminum siding painting, experienced deck staining, and complete roof cleaning services.
Our approach to interior painting is similar. It begins with thorough preparation followed by expert application of all paints, stains, and urethane finishes. Ceiling, walls, windows, doors, cabinets, and trim are all in a day's work for our Granby painters.
The detail-oriented approach of our painters on each painting project enhances the beauty and value of our customer's home. Our painters have the skills, training, knowledge, and tools to give you the best paint job possible.  Homeowners looking for the absolute best house painter in Granby, CT need only call Kevin Palmer Painting - the #1 painter in Granby and the Farmington Valley. Start the process now. Call us today for a free estimate.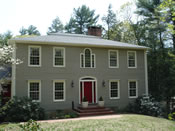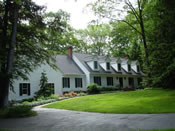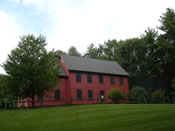 "Thank you for the beautiful paint work on our home. We appreciate your patience while we decided on the new color. The crew you assigned to our home was highly professional and careful with all details – it is obvious that your men truly care about the quality of their craft. You and all your men carefully answered our questions, made recommendations on the best options, and were very pleasant to work with. I want to be sure to thank Rob. He and Rusty were very helpful, and their work was excellent. Thank you for another job well done.!"
P.S. Granby, CT Read more testimonials…


Painting done by Kevin Palmer Painting looks better, lasts longer, and offers the ultimate in beauty and protection.